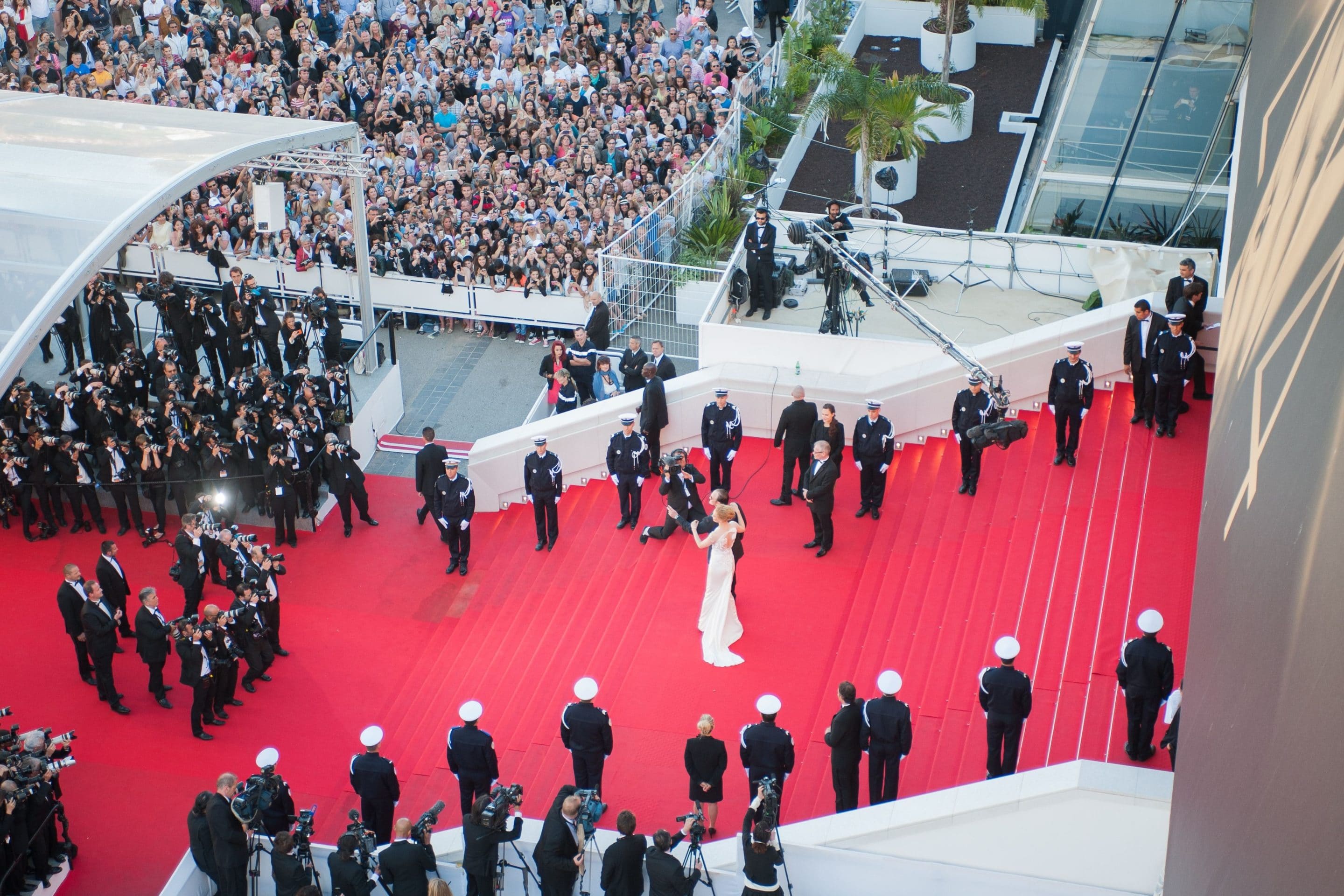 FESTIVAL DE CANNES
Cannes Film Festival – FIF Cannes – Yacht rental
---
The 72nd  Cannes Film Festival, will take place from May 14 to 25, 2019.
Have a memorable experience by renting a yacht during the Cannes Film Festival.
Every year since 1946, Cannes hosts the world's biggest film festival, rewarding directors, producers, actors and actresses with the award of the legendary Palme d'Or.
Film professionals, journalists, stars and next talents from around the world move at the pace of Cannes. At berth, close to the stars or in the Cannes bay with a view over the mythical Croisette, treat your clients and partners to an experience worthy of the best storylines. Renting a yacht will allow you to get as close as possible to the atmosphere of the Cannes Film Festival.
Make a splash by receiving your guests with a cocktail or dinner on your yacht before walking on the stairs of the Palais des Festivals and their legendary red carpet, to see a projection next to the greatest film stars.
Renting a yacht will bring you the perfect accommodation solution in the heart of the port of Cannes, very close to the Palais des festivals.